Sri Lalitha Sahasra Naamam
---
Login &nbsp &nbsp New User Signup
PART 2 - SRILALITHASAHASRANAAMAM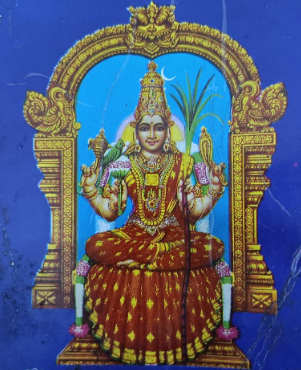 Om Sri Lalithaambikaayai Namaha
SriLalithaSahasraNaamamSthothram - Part 2 - Verse 83
ओड्याणपीठनिलया बिन्दुमण्डलवासिनी ।
रहोयागक्रमाराध्या रहस्तर्पणतर्पिता।। ८३।।

Transliteration - English
Odyaanapeetanilayaa Bindhumanndalavaasinee ।
Rahoyaagakramaaraadhyaa Rahastharpanatharpithaa ।। 83।।


Transliteration - Tamil
ஓட்யாணபீடநிலையா பிந்துமண்டலவாஸினீ ।
ரஹோயாகக்ரமாராத்யா ரஹஸ்தர்பணதர்பிதா ।। ௮௩ ।।


Translation


379. Odyaanapeetanilayaa :

She whose abode is the center known as Odyaana (in the Aangnaachakraa – i.e. between the eyebrows).


380. Bindhumanndalavaasinee :

She who resides in the Bindhumanndalaa (inner most point in Shreechakra).


381. Rahoyaagakramaaraadhyaa :

She who is worshipped in secret through sacrificial rites.


382. Rahastharpanatharpithaa :

She who is to be gratified by the secret rites of worship.





Om Sri Lalithaambikaayai Namaha!!





Om Tat Sat!